Benefits at Gemserv
We offer an attractive package of benefits in addition to highly competitive salaries. These include a company bonus scheme, pension and healthcare, season ticket loans, discounted gym membership, cycle to work scheme and more.
Our innovative 'Beyond Pay' approach also includes remote working, flexible working patterns, secondments onto new projects and the ability to buy or sell annual leave. The nature of our work means staff sometimes have to work outside of normal office hours or put in additional hours ahead of deadlines, but in return they also enjoy a significant degree of flexibility to manage their time.
As well as financial bonuses, we have a number of other reward and recognition initiatives including employee and manager-led award schemes. There are regular company team building events and social and charitable events to provide opportunities to give something back to the local community. Perhaps the most valuable benefit for many of our staff is the support we offer to build their careers.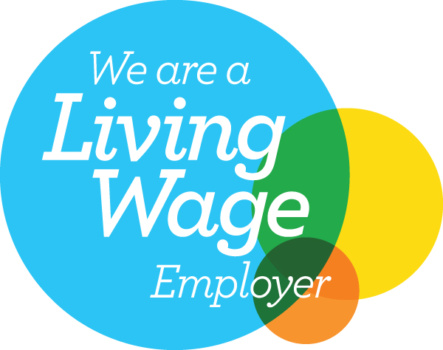 Living Wage Foundation
Gemserv is an Accredited Living Wage Employer and has been certified by the Living Wage Foundation.
We are committed to paying our staff at least the London living wage and expect the same of our suppliers.
Disability Confident Committed
Gemserv is a Disability Confident Committed Employer. We have committed to:
ensure our recruitment process is inclusive and accessible
communicating and promoting vacancies
offering an interview to disabled people who meet the minimum criteria for the job
anticipating and providing reasonable adjustments as required
supporting any existing employee who acquires a disability or long term health condition, enabling them to stay in work
at least one activity that will make a difference for disabled people
Social
At Gemserv, we like to work hard and play hard! As well as Christmas and Summer parties, monthly 'Gembars' are staged featuring quizzes and gaming where the whole company comes together to socialise.
Performance Awards
To create an environment in which exceptional performance and contribution are recognised and rewarded we operate two schemes.
Employee Rewards Scheme – Recognising outstanding performance each quarter. Employees are invited to nominate colleagues for exceptional performance and winners are rewarded with a £1,000 bonus.
Line Manager's 'Thank You' Scheme –  Enabling Line Manager's to recognise and reward exceptional performance by a team member.
Company Bonus Scheme – The Company's bonus scheme focuses on rewarding performance based on the contribution all staff members can make towards the achievement of the Company's Strategic Objectives and their personal targets. All staff members eligible for the scheme will have a bonus percentage eligibility which varies by grade and outlines the amount of bonus that could be earned (as a percentage of base salary) subject to company profit performance, company strategic measures and personal performance