Gemserv, Briggs Equipment, Dodona Analytics, Geotab, and Liberty Charge sign Memorandum of Understanding to help fleets make the critical transition to Low Carbon Mobility
Gemserv is pleased to announce an exciting new collaboration alongside experienced industry partners with a shared goal of accelerating the transition to electric fleets.
The consortium of Gemserv, Briggs Equipment, Dodona Analytics, Geotab and Liberty Charge collectively share the same ambition: to make low carbon mobility available to all whilst ensuring business as usual for the UK.
The EV transition for fleets poses a significant threat to 'business as usual' for UK companies, with substantial commercial and operational disruption. The companies will bring together a range of capabilities to create a solution that can support all types of fleet vehicle in their unique journeys both in transition and beyond.
The group is laser focused on delivering a digital service that will help fleets overcome various obstacles, not just in terms of transitioning to EV, but with continued operational support. The initial collaboration is currently going through a pilot phase with the group looking to have a proposition in the market by the end of 2022. The consortium is actively looking for fleets, both ICE and EV to join their pilot and see how they can benefit from working with the consortium.
Murray Sirel, EV consultant from Gemserv said "We are delighted to be working with the consortium and to be part of such an innovative and experienced team. As the journey begins for electric fleets, it is crucial that we take an evidence-based approach, bringing together all aspects of the EV transition creating a holistic charging eco-system not just for today but for the future".
On-street charge point operators, Liberty Charge CEO, Neil Isaacson said: "It is vital that we recognise and address the issues facing businesses with fleets in going electric. They require charging infrastructure that is accessible, reliable, and convenient, in order that the business functions that rely on transport continue to operate smoothly."
David Savage, Vice President, UK & Ireland, Geotab, said: Our recent EVSA study showed that four in ten vehicles could transition to an EV right now, based on range and performance. We're delighted to bring our knowledge and data insights to the consortium to outline how EV and ICE vehicles can work together to maximise fleet performance.  The concept of a mixed (ICE and EV) fleet is going to be a reality for many well into another decade."
If you would like to find out more information or think your business could participate in the pilot, please contact using ev@gemserv.com.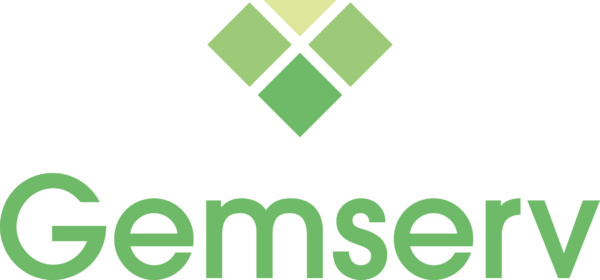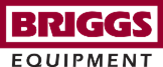 ---
Notes to editors:
Gemserv is a purpose-driven professional services company, dedicated to enabling sustainable and ethical business practices that tackle today's social and environmental challenges. Working across multiple major sectors of the economy including energy, low-carbon, the public sector, cyber security, digital transformation and health, the Gemserv business provides consultancy and outsourcing capabilities to transform critical services. From safeguarding data and personal information to improving access to information and services, the business helps organisations harness the power of digital transformation through expert industry consultancy.
Gemserv is a registered carbon neutral company in accordance with the Carbon Neutral protocol.
Liberty Charge is an on-street charge point operator with a mission to deliver the UK's most reliable and widely accessible public EV charging network. It works in collaboration with trusted partners as well as the communities and customers it serves, and it is closely involved in all stages of EV infrastructure roll-out. It delivers a fully funded solution to local authorities that includes planning and strategy, Electric Vehicle (EV) charge point deployment, maintenance and operations management. The Liberty Charge network uses 100% renewable energy, as part of its overarching passion and commitment to minimising climate change for the long-term good.
Liberty Charge is funded by Liberty Global Ventures and Zouk Capital, the manager of the HM Treasury-backed Charging Infrastructure Investment Fund (CIIF). Liberty Charge partners with Liberty Global-owned Virgin Media O2 in the deployment of charging infrastructure, enabling a vast capacity to install charge points throughout the UK at scale and pace.
Geotab is advancing security, connecting commercial vehicles to the cloud and providing data-driven analytics to help customers better manage their fleets. Geotab's open platform and Marketplace, offering hundreds of third-party solution options, allows both small and large businesses to automate operations by integrating vehicle data with their other data assets. As an IoT hub, the in-vehicle device provides additional functionality through IOX Add-Ons. Processing billions of data points a day, Geotab leverages data analytics and machine learning to help customers improve productivity, optimise fleets through the reduction of fuel consumption, enhance driver safety and achieve strong compliance to regulatory changes. Geotab's products are represented and sold worldwide through Authorised Geotab Resellers. To learn more, please visit www.geotab.com/uk
Briggs Equipment is an asset management and engineering services specialist that has transformed the contract hire of industrial machinery. In addition to being the Hyster-Yale Group's exclusive national distributor in the UK for the Hyster and Yale ranges of materials handling equipment, Briggs enjoys many other strategic partnerships with suppliers that provide industrial cleaning, aerial access, groundworks, agricultural plant and machinery that offer customers a total solution and services all the equipment it supplies, with one of the largest teams of mobile engineers across the UK and Ireland.
Whether it's new, used or short-term hire equipment, Briggs has a proposition far more wide ranging than materials handling. The company's market leading fleet management tool, BE Portal, plays a pivotal role in driving up standards of customer service and its in-house financing capability, BE Finance, offers customers greater flexibility. To further highlight the diversity of its operations, AmeyBriggs, a joint venture between Briggs Defence and Amey plc, manages and maintains all the Ministry of Defence's construction and materials handling equipment across the Globe. Briggs is transforming the industry by placing customers at the heart of everything it does. Discover more about us at briggsequipment.co.uk
---
Media contact:
For all media enquiries please contact our Head of Marketing, Jordan Shuttlewood:
E: Jordan.Shuttlewood@Gemserv.com
T: +44 20 3890 8750