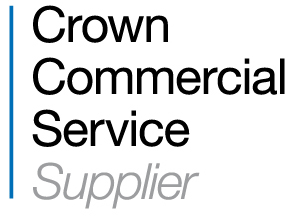 The health team are delighted to announce that following an extensive and highly competitive evaluation process, the Crown Commercial Service (CCS) in the UK has awarded us and our partners a consultancy framework agreement covering the areas of Business, Finance, and Health, Social Care and Community.
The Crown Commercial Service RM6187 Management Consultancy Framework Three (MCF3) replaces previous government consulting frameworks (MCF1 and MCF2) and is valid until 2025.
This exciting alliance was created to enable central government and wider public sector customers, access to cost effective consultancy advice from a range of suppliers across strategy and policy, complex transformation, and core areas across their infrastructure including finance, HR, procurement and supply chain, health, social care and community, transport, sustainability and socio-economic development.
Gemserv has also won a place on this framework with our Sonder partners PPL, Baxendale, COBIC, Collaborate CIC, Cordis Bright, Edge Health, Healthworks, Innovation Unit, LaingBuisson, Mutual Ventures, National Voices, The Social Care Institute for Excellence, Social Finance, SSAT and Traverse.
Simon Morioka, Co-Founder and Joint Managing Partner at PPL, welcomed the award,
 "Securing a place on all three of these lots on the main government consultancy framework for the UK is a huge achievement for us as an organisation and as a unique partnership of specialist consultancies, voluntary and community sector organisations and social enterprises. It has been a hugely challenging process, but we are proud of our ability to offer cost-effective, high-quality support to organisations and sectors we care passionately about as a result."
David Newell, Director at Gemserv commented,
"Our success demonstrates the very real value and practical benefit our partnership delivers. Our seamless project teams can leverage an unparalleled skill set that balances innovation with pragmatic delivery and in doing so demonstrates outstanding value for our customers. I look forward to seeing more examples of the impact we can make."
The Sonder partnership brings together leading specialists to offer a genuine and cost-effective alternative to traditional consultancy firms and models. Since 2016, the partnership has been working with government and across the public services to provide both breadth of consulting and management skills and support, paired with deep sector knowledge and expertise.
Combined, partnering organisations employ over 350 experienced professionals drawn from a range of backgrounds including global consultancies, experienced managerial roles, and frontline public sector expertise. Joint teams from the partnership are already working with organisations, teams, and local places across the UK to deliver better outcomes for individuals and communities.
Each organisation is a leader in their own specialist area. Together, partners work in blended teams with public sector colleagues to a shared vision, shared standards, shared values; all underpinned by a social-entrepreneurial model of support to address the demands upon 21st century public services.
Recent partnership projects and programmes include supporting the development of integrated care systems and partnerships, recipients of the HSJ Award for System Leadership; addressing social and economic inequality; providing analytical and modelling support, including to the national "Getting It Right First Time" (GIRFT) programme; supporting Greater Manchester in developing evaluation and learning from their local systems; developing the new integrated health and care system for the Isle of Man; and working to support local authorities, voluntary and community services, the Department for Health & Social Care and the NHS throughout the UK's pandemic response.
---
For all media enquiries please contact:
Jordan Shuttlewood – Jordan.shuttlewood@gemserv.com