In the world of the "better normal", resilience, adaptability and data have been thrown into the spotlight, highlighting how important they are to businesses.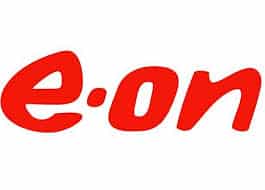 So what are the challenges and how can you adapt to turn these into opportunities? 
This GemTALK webinar with E.ON, saw our industry experts address key questions such as:
Why are cyber and business continuity going to be even higher on the agenda post COVID-19?
How can energy companies do more with potentially less resources?
How can improved cyber resilience and data privacy (and data ethics) support better understanding and management of data assets?
What are the opportunities that exist for energy companies that can do this?
We found the webinar was a good way of connecting with you all and we hope that you found the event engaging and informative.
Missed the Webinar….? Don't worry we've got you covered!
If you missed the webinar then you can catch up via the link below:
GemTALK Webinar Series
To find out about our upcoming webinars, plus past webinars, please click the button below.
---
Want to find out more?
We work collaboratively with our clients to help them prepare for and navigate the changes underway across their sectors.
If you would like to see how we can help you just click to view some of our services available to you, or alternatively complete the form below and we shall be back in touch!